Continuing a Legacy
Recently, FirstMerit Bank's magazine, Merit Matters, published an article featuring Ferriot, Inc.'s President Craig Ferriot. The article discusses Ferriot, Inc.'s history as well as how the legacy continues.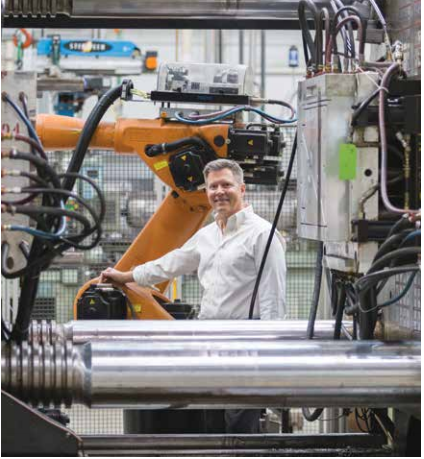 For more than 50 years, FirstMerit Bank has assisted Ferriot with all of its banking needs. One of the reasons that this relationship has endured, other than both being based in Akron, is due to the similarity in the two organizations' values. Mutual feelings of trust and alignment have also played a large role in this continued partnership.
As Ferriot has continued to evolve and grow, FirstMerit has been there to support them through a diverse suite of financial tools. These tools include:
● Employee 401(k) management
● Line of credit
● Treasury management
● Company bank accounts
● Direct deposit
FirstMerit has "been top-notch in responding to our needs as a company. They work very hard to understand what our needs are, and they are excellent at delivering what they promise," says Craig Ferriot. Another trait shared by both companies.
To read the featured article, and learn more about Ferriot, Inc.'s beginnings and future, please click on the button to download a printable version of the article.